Trevor Tague – Chef History
Cooking for other people has been my job for most of my life. I've been taking care of myself since I was 13. Here at the ranch, since COVID-19 stopped the flow of guests for horseback riding, I filled in on kitchen duty. Been doing it every day now. Before that, I'd be doing the wrangling. We might have one or two people here. So, I'd wrangle. Then head to the kitchen and cook the dinner.
Preparing Food In The Kitchen At The Ranch
Our kitchen is small but nice. We've got everything we need in there to make everything from roasts and fried chicken to pies and cakes. We can even make homemade ice cream.

Rancho Cortez runs a professional kitchen. There is a six-burner gas stove. A nice flat top grill. Double ovens. The three sinks for cleaning dishes. There is a rinse station, wash station, and sanitize station. Then the steam clean sanitizer which is located in every commercial kitchen. Preparing food in the kitchen is just as important as the cleanup.
Cooking For Different Kinds Of Guests To The Ranch
We have to be aware of people's allergies. We ask them each in the office when they first get here if they have any sensitivities to food. It could be allergies but also anything they can or cannot eat. There are a number of special diets that guests expect to be on. Some guests show up expecting to be keto or gluten free. Then after a few hours hiking or on the back of a horse through the back country, they sometimes reconsider. But it's ok. We accommodate everybody.
We get visitors with allergies quite a bit so we always have to be ready for anything. Everything from your standard peanut allergies to gluten sensitivities. We've even had a person that was allergic to anything that had milk in it. Not lactose intolerant but actually breaking out in hives allergic.
We had a visitor recently that was on a high-fat diet. Like, she was literally, putting butter on everything. High-fat, low-carb. Never seen that before.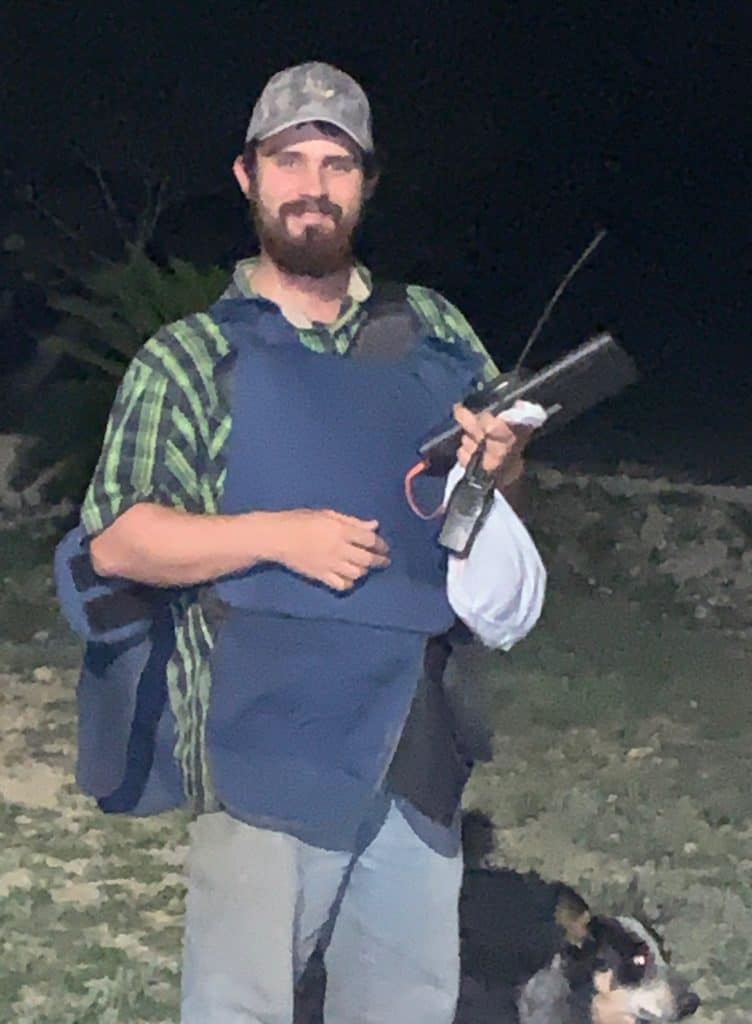 Food Scheduled At Rancho Cortez
Our meals are served at 8:00 for breakfast each and every day. Lunch is at 12:00. Dinner is at 6:00, unless noted otherwise. We do sometime have meals early or late. Depending on circumstances and what's going on. In certain extreme situations, we plate food from the dining hall and bring it to outdoor seating. When the food is served, we place it on a bar with heated lights and ceramic tiles underneath. We set the food on there to keep it warm while we serve. Guests will line up.
They get their silverware. We'll grab a plate. We got our gloves on. And we plate their food. When it gets down the line, it gets handed it to them with what they wanted. It's like when you go to a nice cafeteria, or like going through a school lunch line. If you remember them days. You know, yeah, I'll take some of that. Some of that.
We make sure there's always a nice balance. Meat and the vegetables. There is always a vegetable, sometimes from our own garden. There is always a salad. You're getting your proteins. You're getting your greens and fiber. There's always coffee brewing. Everything your body needs.
Safety First In Food Preparation
We take a lot of precautions when preparing food in the kitchen with our food preparation. Making sure we have different colored cutting boards for each food we prepare. A white cutting board is our standard for anything we need real quick. We got red cutting board for meat. The yellow cutting board for poultry. Green cutting board for vegetables. Finally, a blue cutting board for fruit.